Eddy: "Sweetie what are you drinking?"
Patsy: "Oh this? Chanel No. 5."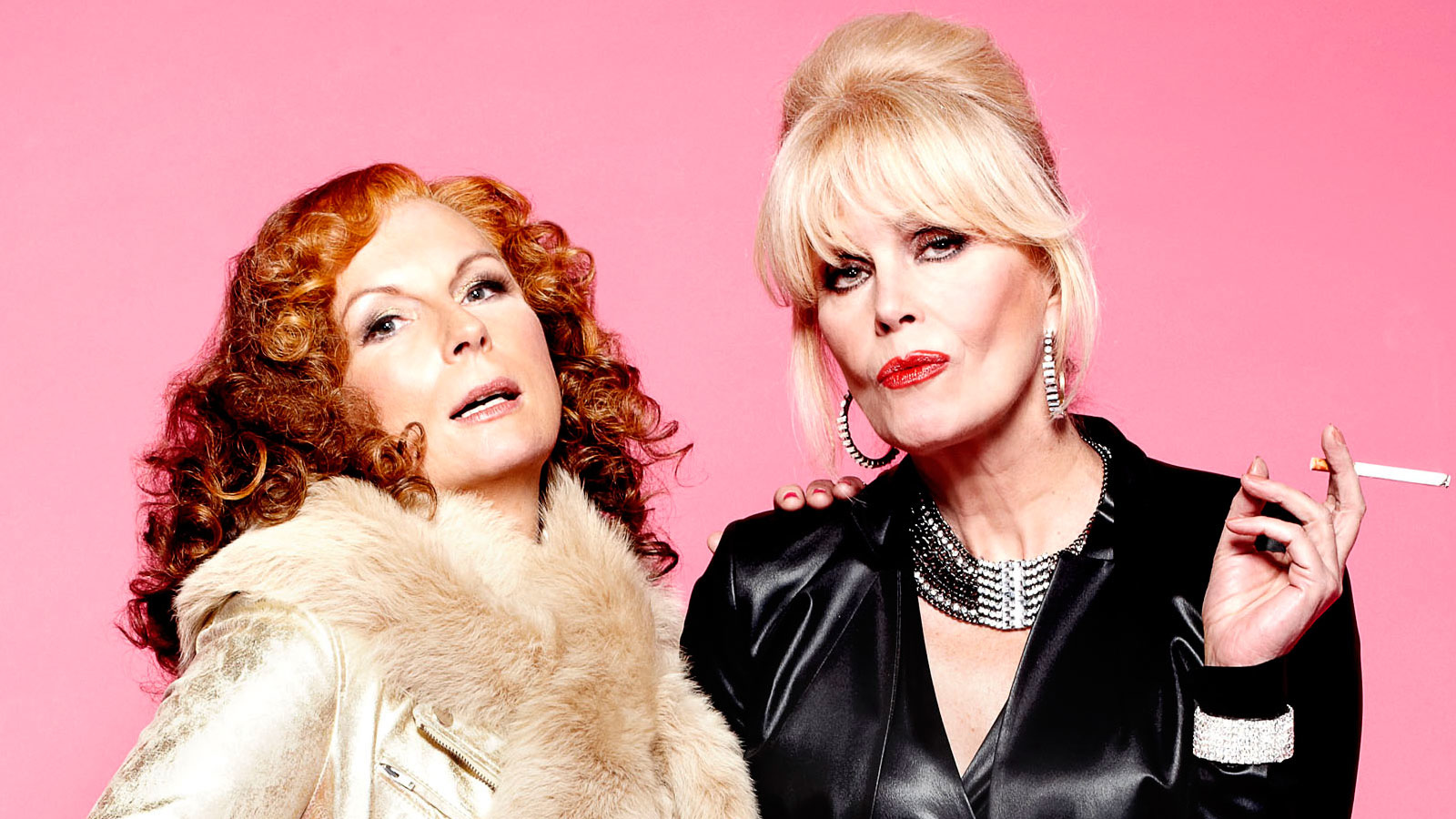 This film comes from the classic BBC TV programme starring Jennifer Saunders and Joanna Lumley.  The movie was funny and crammed with famous faces from Graham Norton to Rebel Wilson as well as bringing back those in the original series such as Julia Sawalha (Eddy's daughter), June Whitfield (her mother) and Jane Horrocks (Bubble – her assistant). Having missed it the first time it came out, I discovered Jennifer Saunders and Dawn French via 'The Vicar of Dibley' and went to see what else they had made, thus finding Ab Fab. After watching a number of episodes I decided when the film had come out that I would go and see it.
So what is the film about? If you have never seen Ab Fab the main characters are big players in the fashion industry, but they are always trailing slightly and always anxious to catch back up. In this film: after accidentally killing Kate Moss, Eddy and Patsy have to escape and they end up in the south of France where they get thwarted at every turn.
I thought the film was funny, and the huge number of big names and their interactions with the main characters was particularly humorous. As a person who had watched BBC 3's Josh I was pleased to see Saunder's daughter Beattie Edmondson appear.
Have you seen the film, what did you think? For future film reviews what else would you like to know for my next post?
Don't forget to share this post, and follow me on twitter @theclumsyword
Have a wonderful week,
The Clumsy Wordshaker