In the small amount of free time I currently have in between work and my aim to still practice piano a bit I managed to watch Keira Knightley and Mark Ruffalo in 'Begin Again'.
As Keira said in an interview, it was nice for her to be in a film where she didn't suffer inner turmoil or die at the end. She stars as Greta, a woman from England, who loses her way after her boyfriend, the famous Dave Kohl, breaks up with her. Greta then goes on to meet Mark's character, Dan, who is a music producer (or was, before his wife left him and he got fired from his job).
Dan encourages Greta to make an album and together they create a tribute to New York, they play on boats in Central Park and in the subway. They get help from volunteers and James Corden's character.
Between the music, and the surprise that Keira has yet another skill – she's a great singer, there is the story of Dan's life and his daughter Violet whose wardrobe hoes through a very extreme change over the period of the movie and him and his wife.
The film is funny, I wouldn't say that it was hilarious and I was rolling on the floor,but I had elements of greatness. I have to say I'm glad that Greta didn't come from London university.  In almost every other film or TV show the British character lives in the heart of London – I mean really? We don't expect everyone to live in the centre of New York – OK well most of the time we don't!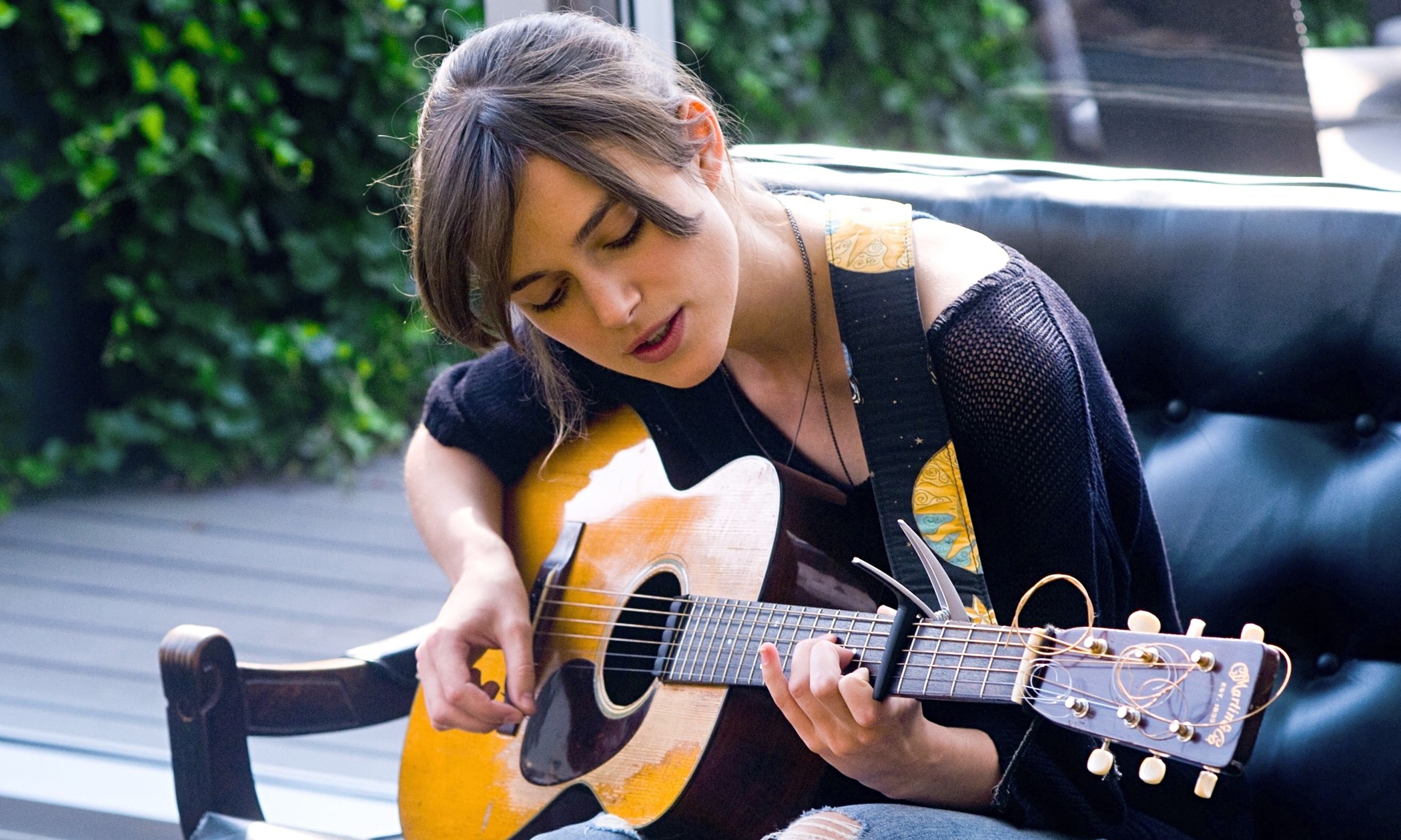 Overall I really enjoyed it, they had some really talented people involved and such a mix, from movie veterans Keira and Mark, to up and comer Hailee Steinfeld and Oscar winner Catherine Keener. As well as singer from Maroon 5 and Cee Lo Green.
Give it a go, get the album, sing along and be inspired to go for it even if you get rejected along the way.
Perhaps one day you too will sell your book (or album) for a buck, a buck for a book.
Photos courtesy of beginagainfilm.com and cbsnews.com