Tina Fey, American comedian, producer and actor in '30 Rock' writer and well known for saying it as it is; Tina or Elizabeth Stamatina Fey has Greek and Russian roots, and has won eight Emmy Awards, two
Golden Globes and five Screen Actors Guild Awards. 
After watching a couple of episodes of '30 Rock' which was very successful over in the USA, I decided to do my typical Wikipedia and general web search. The best thing that I found was on the Guardian Newspaper's website. It was the typical, excerpts of her work, anecdotes etc. then I happened upon a 'reply to comments section'. What I found instead of the general positive messages was a list of all the worst messages, all the messages that stop famous people wanting to look themselves up on the internet.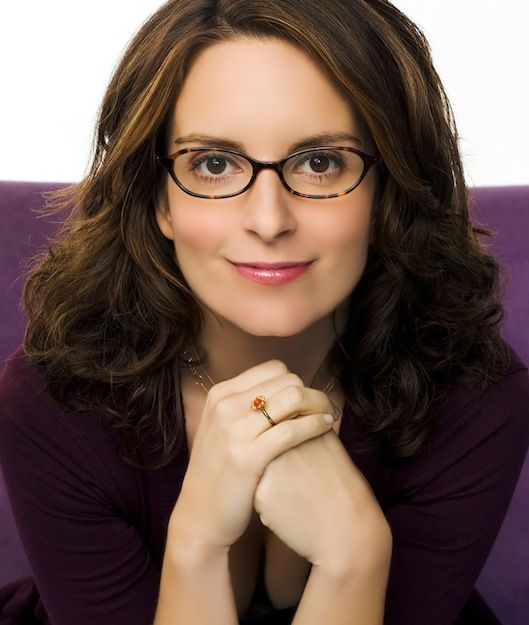 Here are two of the best: (I have to point I deleted some parts of the answers to make them more concise and also deleted some rude bits you can find it in full: http://bit.ly/1IqE1rt.
Posted by Sonya in Tx on 7/4/2010, 4.33 pm
When is Tina going to do something
about that hideous scar across her
cheek??
Dear Sonya in Tx,
Greetings, Texan friend! (I'm assuming the "Tx" in your screen name stands for Texas and not some rare chromosomal deficiency you have. Hope I'm right about that!)
I'm assuming you're a physician, because you seem really knowledgeable about how the human body works.
What do you think I should do about this hideous scar? I guess I could wear a bag on my head, but do I go with linen like the Elephant Man or a simple brown paper like the Unknown Comic? Too many choices, help!
Thank you for your time. You are a credit to Texas and Viking women both.
Yours,
Tina
P.S. Great use of double question marks, by the way. It makes you seem young.
Posted by Centaurious on Monday, 21/9/2009, 2.08 am
Tina Fey is an ugly, pear-shaped,
bitchy, overrated troll
Dear Centaurious,
First let me say how inspiring it is that you have learned to use a computer.
I hate for our correspondence to be confrontational, but you have offended me deeply. To say I'm an overrated troll, when you have never even seen me guard a bridge, is patently unfair. I'll leave it for others to say if I'm the best, but I am certainly one of the most dedicated trolls guarding bridges today. I always ask three questions, at least two of which are riddles.
As for "ugly, pear-shaped and bitchy"? I prefer the terms "offbeat, business class–assed and exhausted", but I'll take what I can get. There's no such thing as bad press!
Now go to bed, you crazy night owl!
Affectionately,
Tina
Tina has also had parts in films and written a book, little excerpts from 'Bossypants' are also on the Guardian article I hyperlinked above. It is blunt yet beautiful according to reviews and I am looking forward to reading it. From the scar mentioned above and the impossible standards of mainstream beauty, to her honeymoon which was a "supposedly fun things I'll never do again either" where she had to procure anti-anxiety medication for her husband as they are evacuated and flown to New York after a fire breaks out
on board on their cruise ship.

 

There are also many other sections, including her responses to people on the internet, confusing Grandparents and her experiences with being a parent, changing body shapes and hairstyles. 
 Tina is also good friends with fellow comedienne Amy Poehler who was in the ridiculously good Parks and Recreation and is also the author of 'Yes Please' which I am currently reading – look forward to a post about that soon!
So all in all, a pretty funny woman with some classically comic life moments.
Don't forget to follow me on twitter @theclumsyword 
Photos courtesy of hercampus.com, entertainment.time.com hachettebookgroup.com and tvline.com