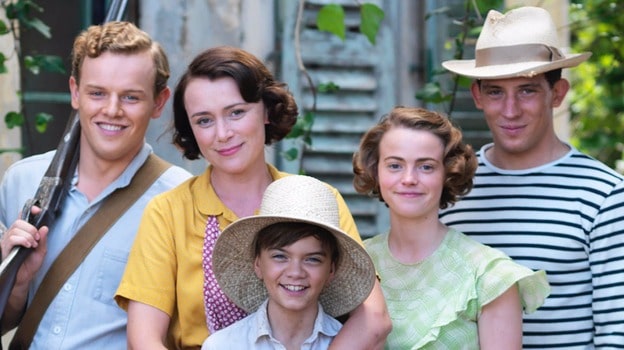 'The Durrells' is definitely my current favourite television programme. Having read the Corfu trilogy as a child by Gerald Durrell, my favourite being 'My Family and Other Animals' I was really looking forward to the new ITV adaptation and it definitely lives up to my expectations.
As the name suggests 'The Durrells' focuses on the entire family and their exploits as opposed to just one of the characters. Keeley Hawes' character in particular has a spark of life in her that is the driving force that takes her from English widow, to starting a whole new life in the Greek Islands.
Keeley Hawes stars as Louisa Durrell, a mother of four living in Bournemouth who decides that she can't continue the way things are going so she ups-sticks and moves to Corfu with her children: Lawrence, Leslie, Margot and Gerry.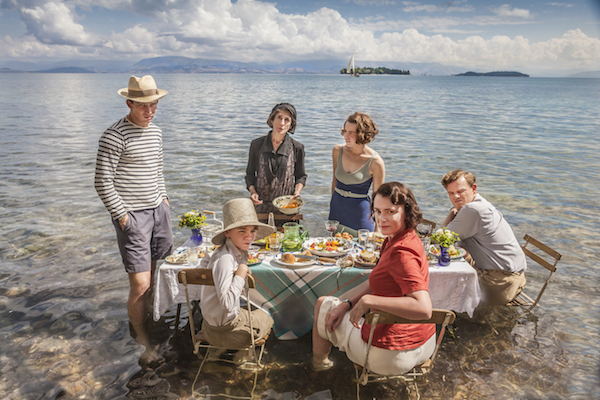 But life in Corfu isn't entirely what they were expecting. Between their lack of money and lack of language, it is only with the help of their trusty friend Spiro and a bit of luck that they survive. Gerry gets absorbed in the local wildlife, Lawrence attempts to become a real writer, Leslie who has a love of guns, finds a girlfriend, and their sister Margot goes between independent woman to desperately wanting a husband.
I am definitely looking forward to the next installment of the story, the show is funny, the children are selfish in a perfect childlike way, and all of this is wrapped up in brilliant sunshine, a menagerie of animals and a lot of kumquats.
Have a wonderful week,
Isabelle

photo courtesy of ITV, www.listal.com, Wikipedia.com